Aircraft Radios
UHF Radios
A Product of the Genesys Digital Radio (GDR®) Family
The Genesys UHF Airborne Radio system is a remote-mount radio ideal for trainers, maritime patrol, NGO & contract military utility operation, and other special mission aircraft. The radio was designed as an easy replacment for the Honeywell/BendixKing KTR 909 UHF radio and controller.
The Genesys radio covers 225 to 400 MHz AM for military air-to-air and ATC operations. There are two transmit power options and includes two receivers that deliver full-time main and guard receiver monitoring. Radio control is accomplished with Genesys' discrete control displays or via multi-function military communications controllers.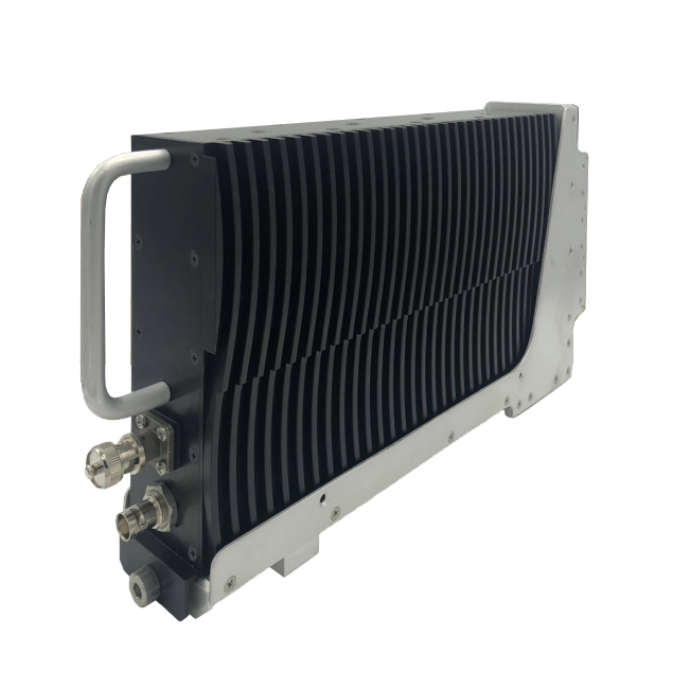 Features
High SWaP-C savings
Small, light weight, with high reliability
16 or 25 watts transmit power
225.000 to 399.975 MHz
MIL-STD-810G and DO-160G environmental qualifications
MIL-STD-704E; 28VDC Power
DO-178C: Level A software
TSO-C128
Embedded RS-232 and ARINC 429 control bus
UHF main and guard full time reception
Tunable UHF guard receiver with selectable on/off
Non-ITAR
Primary Applications
Military trainer aircraft
Multi-national humanitarian support aircrafts, e.g., United Nations aircraft Doctors Without Borders aircraft, etc.
Maritime patrol aircraft
Contractors supporting military operations
Key Benefits
Customizable digital software-defined radio platform enables future upgradability
Designed to meet stringent FAA requirements
Designed as an easy replacement for Honeywell/BendixKing KTR 909 UHF radios
Lower SWaP-C than traditional analog UHF radios
Frees up space, weight, and power draw for use on other mission essential payloads
Field proven robust design, which can handle both fixed-wing and helicopter environments
Various radio control panel options available to meet specific operational needs.
Need a Quote?
Speak with a Genesys Expert
Contact Us