Aircraft Radios
Civil NAV/COMM Radios
A Product of the Genesys Digital Radio (GDR®) Family
The Genesys Civil NAV/COMM radio combines five "commoditized" aircraft radio features into a single remote LRU:
VOR navigation receiver
Localizer receiver
Glide Slope navigation receiver
Marker Beacon navigation receiver
VHF AM Voice – civil air traffic control
Effortless software updates allow for easier maintenance over time. Available as a retrofit option for federated Part 23, Part 27, and Part 29 aircraft, as well as special mission Part 25 applications.
Featuring Frequency Ranges of 118-136 MHz and 25 or 8.33 kHz Channelization.
Available with 16 or 25 watt Transmit Power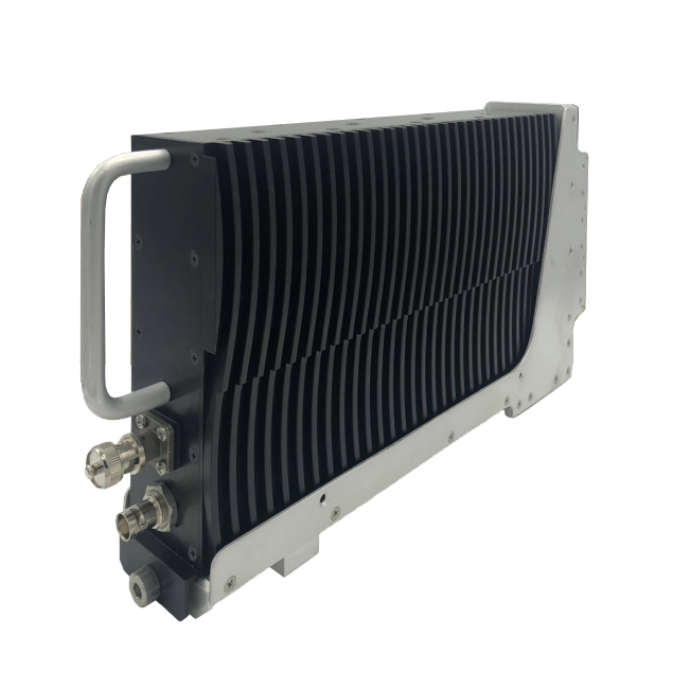 Features
Utilizes 28VDC aircraft power
Automatic selection of VOR or LOC mode of operation by channel frequency
Automatic pairing of LOC (Localizer) and GS (Glide Slope)
Reception and decoding of the VOR or LOC signals
Reception and decoding of the GS signals
Reception and decoding of the marker beacon signals
OBS input via bus for operation of analog CDI in VOR operation
Drives analog instrument panel CDI & VDI an/or auto pilot
LOC enabled annunciator output for autopilot gain control
Internal Glide Slope and ILS/VOR RF diplexer
Selection of COM and VOR/ILS channels via RS-232 or ARINC 429
Two PTT inputs transmit selection
Support for two microphone inputs, two audio outputs, and separate sidetone output
The COM subsytem functions as either:

Class D Receiver with a Class 3 Transmitter (25 KHz channel spacing)
Class E Receiver with a Class 5 Transmitter (8.333 KHz channel spacing)

VHF COM transceiver operational range of 118.000 to 136.975 MHz
DME turning via ARINC 429 output
Interfaces
The radio is interfaced to host controller/displays capable of controlling the navigation and communications functions via RS-232 or ARINC-429 serial interfaces.
Pairs with Genesys Control Panel or standard ARINC-429 controller, such as those available from Gables Engineering.
Primary Applications
Military Aircraft Requiring Civil ATC Radio Capability
Civilian Government Agencies
Wildland Firefighting
Regional Civil Aviation
Need a Quote?
Speak with a Genesys Expert
Contact Us