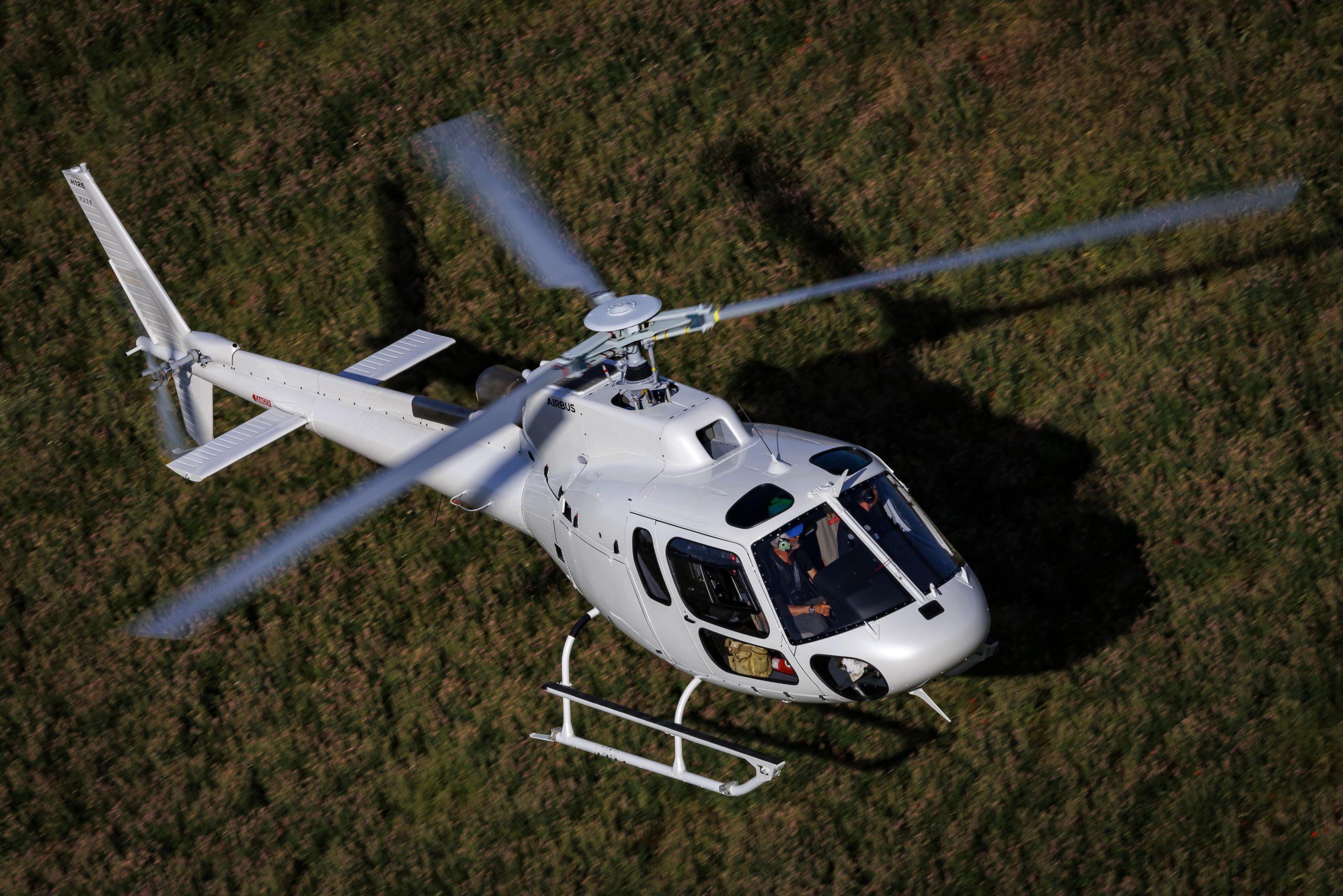 Genesys News
Genesys Teams With Airbus To Introduce IFR Capabilities For The H125
The Genesys avionics package enables IFR operations on single engine helicopters
Mineral Wells, TX (March 8, 2023) – Genesys Aerosystems, a Moog Inc. company, announced that it will work jointly with Airbus Helicopters for the development of Instrument Flight Rules (IFR) capabilities for the single engine H125.
The Genesys Helicopter Suite™ to be certified will allow Airbus H125 operators to expand the helicopter's mission capabilities in all weather conditions. The avionics solution is composed of dual IDU-680 EFIS displays, Genesys VHF NAV/COM aircraft digital radio, Genesys IFR helicopter autopilot, dual redundant ADAHRS, dual GPS/FMS, and other equipment required to achieve IFR certification. The DO-178C Level A, IFR certified, IDU-680 displays offer high-resolution LCD glass depicting 3D Synthetic Vision, Highway-In-The-Sky (HITS), Enhanced HTAWS terrain awareness, Integrated FMS, Hover Vector, and many more features.
The STC project is scheduled for completion by second half of 2024. Initially the certified solution will be offered for Airbus factory new H125 deliveries in North America with follow-on approvals expected in other countries, which allow single engine IFR operations.
"Genesys is excited to partner with Airbus to offer an avionics solution to the H125 that allows an affordable option for IFR operations", states Jamie Luster, Genesys Aerosystems Director Sales and Marketing. "We expect the IFR option to be a popular choice in civil and special mission applications."
"The H125 remains an unrivaled product thanks to its continuous improvements. This new IFR feature will expand the helicopter's mission capabilities in all weather conditions especially for critical missions such as public services, including Law Enforcement and EMS, and enhanced training" said Jérome Ronssin, Head of Light Helicopters Programs at Airbus Helicopters. "The choice to partner with Genesys was made based on their extensive experience in designing state of the art avionics and in particular their experience certifying platforms for IFR operations."
About the Genesys Helicopter Suite™
The Genesys Helicopter Suite™ provides increased operational effectiveness through a complete, comprehensive, and affordable cockpit system certified for single engine IFR operations. The Genesys Helicopter Suite™ includes the following system components:
EFIS Glass Upgrade – Customizable Primary and Multi-Function Flight Displays
FMS – Flight Management
SVS – Synthetic Vision System
HITS – Highway-In-The-Sky flight symbology
HTAWS – Helicopter Terrain Awareness & Warning System
IFR Helicopter Autopilot
Radios – VHF Navigation and Communication aircraft radio
Sensors – Includes all necessary sensors to enable single engine IFR operations
About Genesys Aerosystems, a Moog Inc. Company
Genesys Aerosystems is a leading provider of integrated avionics systems for military and civil customers. Genesys Aerosystems' avionics systems can be offered individually or integrated to provide an entire cockpit solution. Its synthetic vision Electronic Flight Instrument System (EFIS) revolutionized safety in low-level flight operations and is now approved on more than 700 aircraft and helicopter models. Genesys Aerosystems' VFR and IFR approved autopilot solutions are available for both fixed-wing and helicopter aircraft. With more than 1000 flying globally today, Genesys autopilots are certified and available on many aircraft makes and models. For more information, visit www.genesys-aerosystems.com.
About Moog Inc.
Moog Inc. is a worldwide designer, manufacturer, and integrator of precision control components and systems. Moog's high-performance systems control military and commercial aircraft, satellites and space vehicles, launch vehicles, missiles, automated industrial machinery, and marine and medical equipment. Additional information about the company can be found at www.moog.com.
Media Contact:
Jamie Luster, Genesys Aerosystems
Director, Sales and Marketing
(940) 654-0154
Jamie.Luster@genesys-aerosystems.com
Kay Bostaph, Moog Aircraft Group
Marketing Communications Manager
(716) 687-7387
KBostaph@moog.com
We invite you to visit with Genesys Aerosystems and discuss the Genesys Helicopter Suite™ and more at HAI HeliExpo booth #B4113, occurring March 7 – 9, 2022 in Atlanta, GA.
###