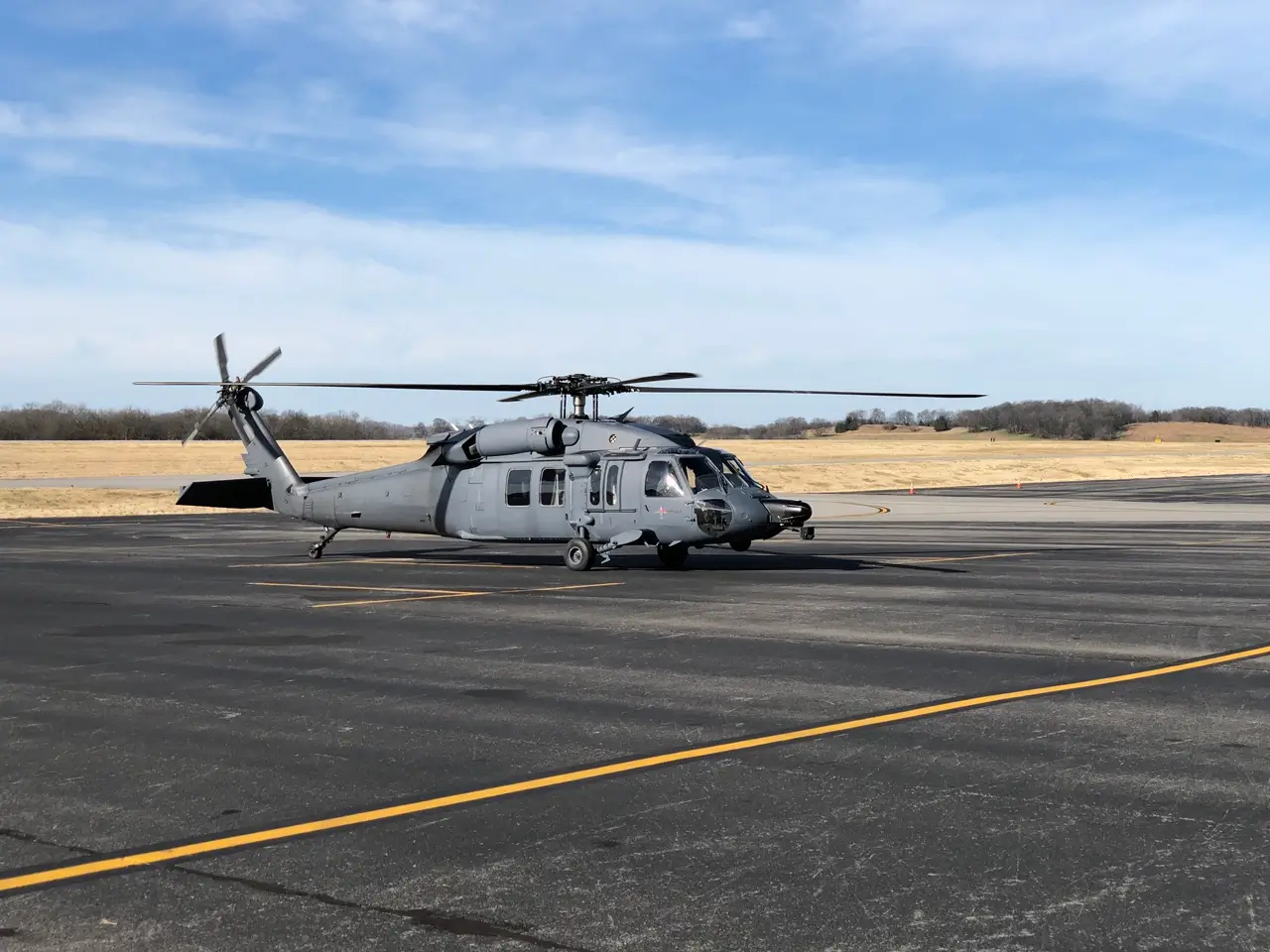 Genesys News
Genesys Aerosystems Flight Tests NextGen Autopilot
GRC™-4000 Autopilot Development Progresses Toward STC
Mineral Wells, TX (June 29, 2023) – Genesys Aerosystems, a Moog Inc. company, announced today that its development of the Genesys IFR Helicopter Autopilot (GRC™-4000) has started company flight testing with the goal of completing STC by end of 2023.
Genesys Aerosystems submitted an STC Application on April 4th, 2023, to the FAA for an S-TEC® ODA Project covering the installation of the 4-Axis autopilot on the Airbus Helicopters MBB-BK 117 C-2(e) (EC145e) rotorcraft. The STC amends the existing S-TEC STC (SR11339SC) to allow the option to install the Genesys 4-Axis IFR helicopter Autopilot in place of the existing 3-Axis IFR helicopter Autopilot.
In response to FAA and NTSB recommendations to reduce fatigue related aviation incidents, Moog has been working on advanced autopilot systems. The Genesys Rotorcraft Controls (GRC-4000) product development is a result of the Moog innovation efforts.
"As part of the Moog Mission Systems Segment, Genesys has been able to build upon our flight controls expertise to bring additional capabilities to the already full-featured helicopter autopilot product line" states Jamie Luster, Director of Sales and Marketing for Genesys Aerosystems.
Moog's long-term objective is to enhance these autopilot capabilities toward autonomous flight technologies in the near future.
About the GRC™-4000 Autopilot
The Genesys IFR Helicopter Autopilot product line, which includes the GRC™-3000, GRC™-4000 and others, is a patented, lightweight, and affordable attitude-based autopilot and stability augmentation system. The workload-reducing autopilot incorporates modes such as heading, navigation, approach, vertical speed, indicated speed, and altitude hold. Designed to be on all the time, the stability augmentation system will bring the helicopter back to a neutral attitude by simply easing the forces applied or simply letting go of the cyclic should the pilot become incapacitated, spatially disoriented, or lose visual references. In addition to the crucial SAS abilities, the system features over speed and under speed envelope protection, keeping pilots and occupants safely in the flight envelope while the autopilot is on.
Key features include:
Automatic recovery to near-level flight attitude at all airspeeds
Stability engagement throughout all phases of flight from startup to shut down
Autopilot Pitch Control – Altitude Hold, IAS Hold, VS HOLD, GS
Autopilot Roll Control – HDG Hold, NAV, LOC, VOR
Optional YAW control
Over Speed and Under Speed Protection
4th axis Hover and Hold Capability (expected late 2023)
Collective Control (expected late 2023)
About Genesys Aerosystems, a Moog Inc. Company
Genesys Aerosystems is a leading provider of integrated avionics systems for military and civil customers. Genesys Aerosystems' avionics systems can be offered individually or integrated to provide an entire cockpit solution. Its synthetic vision Electronic Flight Instrument System (EFIS) revolutionized safety in low-level flight operations and is now approved on more than 700 aircraft and helicopter models. Genesys Aerosystems' VFR and IFR approved autopilot solutions are available for both fixed-wing and helicopter aircraft. With more than 2000 flying globally today, Genesys autopilots are certified and available on many aircraft makes and models. For more information, visit www.genesys-aerosystems.com.
About Moog Inc.
Moog Inc. is a worldwide designer, manufacturer, and integrator of precision control components and systems. Moog's high-performance systems control military and commercial aircraft, satellites and space vehicles, launch vehicles, missiles, automated industrial machinery, and marine and medical equipment. Additional information about the company can be found at www.moog.com.
Media Contact:
Jamie Luster, Genesys Aerosystems
Director, Sales and Marketing
(940) 654-0154
Jamie.Luster@genesys-aerosystems.com
Kay Bostaph, Moog Aircraft Group
Marketing Communications Manager
(716) 687-7387
KBostaph@moog.com
###