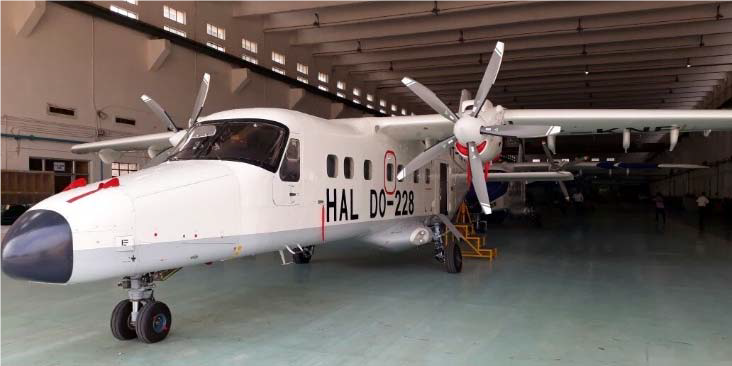 Genesys News
Genesys Aerosystems Cockpit Upgrade Certified For HAL Hindustan-228 Aircraft
Hindustan-228 aircraft integrated with the Genesys Avionics Suite™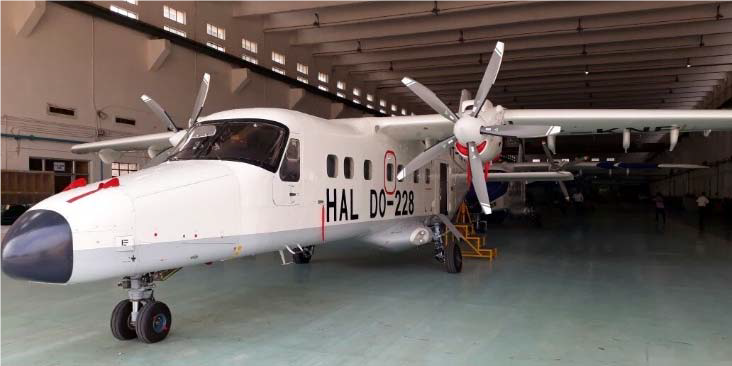 Mineral Wells, TX (Feb 21, 2023) – Genesys Aerosystems, a Moog Inc. company, announced that it has completed certification of its Genesys Avionics Suite™ cockpit upgrade for the Hindustan-228 aircraft.
The 19 seat HAL Hindustan-228 aircraft is a versatile multi-purpose light transport aircraft. It has been developed specifically to meet the requirements of utility & commuter transport, third level services, air-taxi operations, plus coast guard and maritime surveillance missions. With the cockpit upgrade completion, aircraft operators will immediately benefit from improvements in mission capabilities and reliability. The cockpit upgrade also provides for improved long-term product support for the aircraft fleet.
"We are proud to partner with HAL to complete the Hindustan-228 aircraft certification for increased aircraft operational capabilities", said Nick Bogner, Business Unit Director for Genesys Aerosystems.

About the Genesys Avionics Suite™
The Genesys Avionics Suite™ provides renewed operational life to aircraft through a complete, comprehensive, and affordable cockpit system upgrade to existing fixed-wing and helicopter aircraft. The Genesys Avionics Suite™ includes the following system components:
EFIS Glass Upgrade – Customizable Primary and Multi-Function Flight Displays
FMS – Flight Management
SVS – Synthetic Vision System
HITS – Highway-In-The-Sky flight symbology
TAWS – Fixed-Wing & Helicopters
EICAS Upgrade
Autopilot Upgrade – Helicopter VFR & IFR approved Autopilots
Autopilot Upgrade – Fixed-Wing S-TEC VFR & IFR approved Autopilots
Radios – UHF & VHF Navigation and Communication aircraft radios
ADAHRS Only Upgrade – Legacy attitude source replacements
Interfaces – Includes all necessary interfaces to get the aircraft up and flying
Sensors – Includes all necessary sensors to get the aircraft up and flying
About Genesys Aerosystems, a Moog Inc. Company
Genesys Aerosystems is a leading provider of integrated avionics systems for military and civil customers. Genesys Aerosystems' avionics systems can be offered individually or integrated to provide an entire cockpit solution. Its synthetic vision Electronic Flight Instrument System (EFIS) revolutionized safety in low-level flight operations and is now approved on more than 700 aircraft and helicopter models. Genesys Aerosystems' VFR and IFR approved autopilot solutions are available for both fixed-wing and helicopter aircraft. With more than 1000 flying globally today, Genesys autopilots are certified and available on many aircraft makes and models. For more information, visit www.genesys-aerosystems.com.
About Moog Inc.
Moog Inc. is a worldwide designer, manufacturer, and integrator of precision control components and systems. Moog's high-performance systems control military and commercial aircraft, satellites and space vehicles, launch vehicles, missiles, automated industrial machinery, and marine and medical equipment. Additional information about the company can be found at www.moog.com.
About Hindustan Aeronautics Limited
Hindustan Aeronautics Limited (HAL) is an Indian state-owned aerospace and defense company, headquartered in Bengaluru, India. Established in the year 1940, HAL is one of the oldest and largest aerospace and defense manufacturers in the world today. HAL is currently involved in designing and manufacturing of fighter jets, helicopters, jet engine and marine gas turbine engine, avionics, software development, spare supply, overhauling and upgrading of aircraft. Transport Aircraft Division of HAL at Kanpur India is making Hindustan-228, a 19 Seat Commuter Aircraft for regional air connectivity in civil aerospace.
Media Contact:
Jamie Luster, Genesys Aerosystems
Director, Sales and Marketing
(940) 654-0154
Jamie.Luster@genesys-aerosystems.com
Kay Bostaph, Moog Aircraft Group
Marketing Communications Manager
(716) 687-7387
KBostaph@moog.com
###