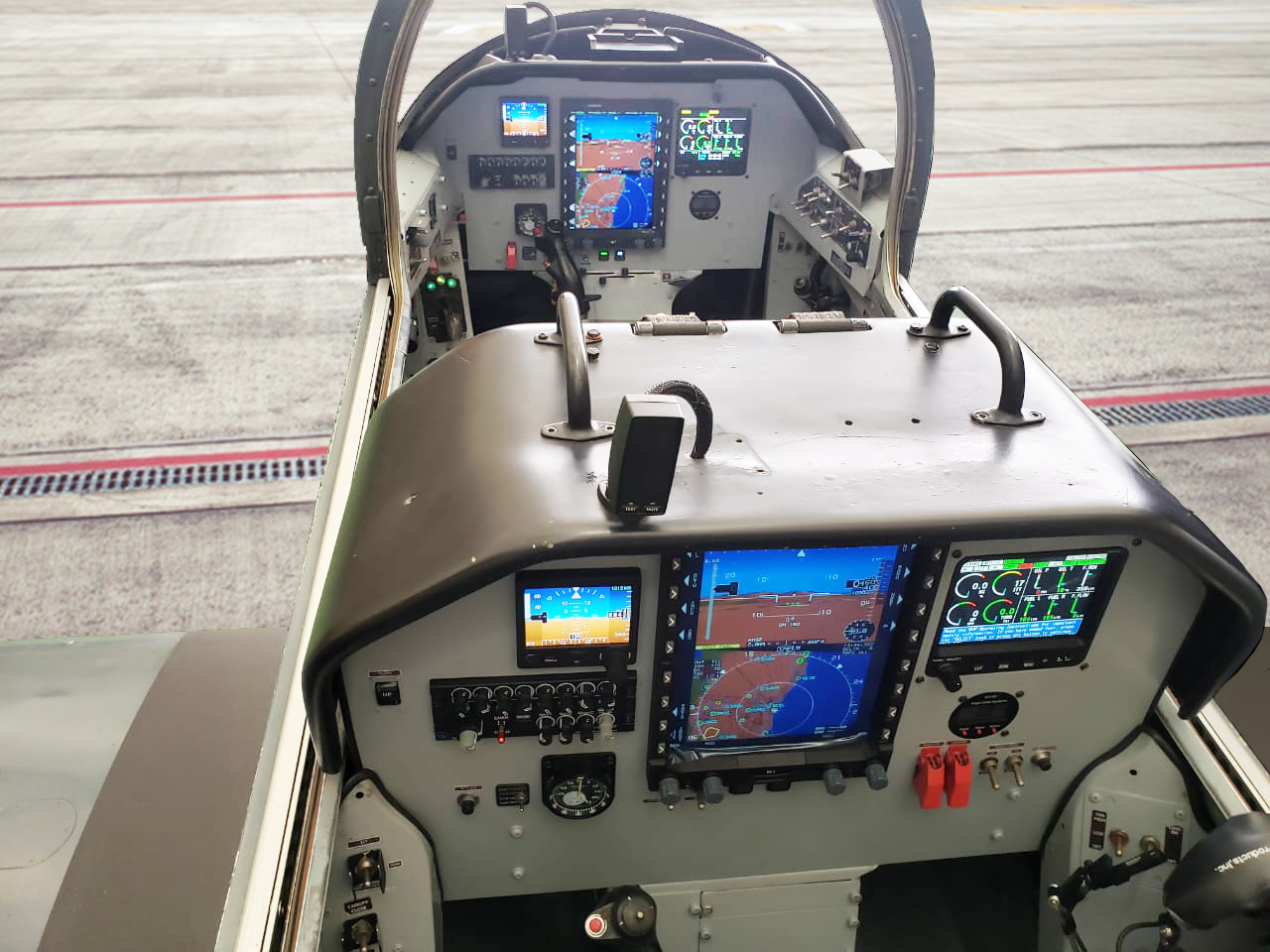 Genesys News
First Delivery of the Genesys Aerosystems Equipped Chilean Navy PC-7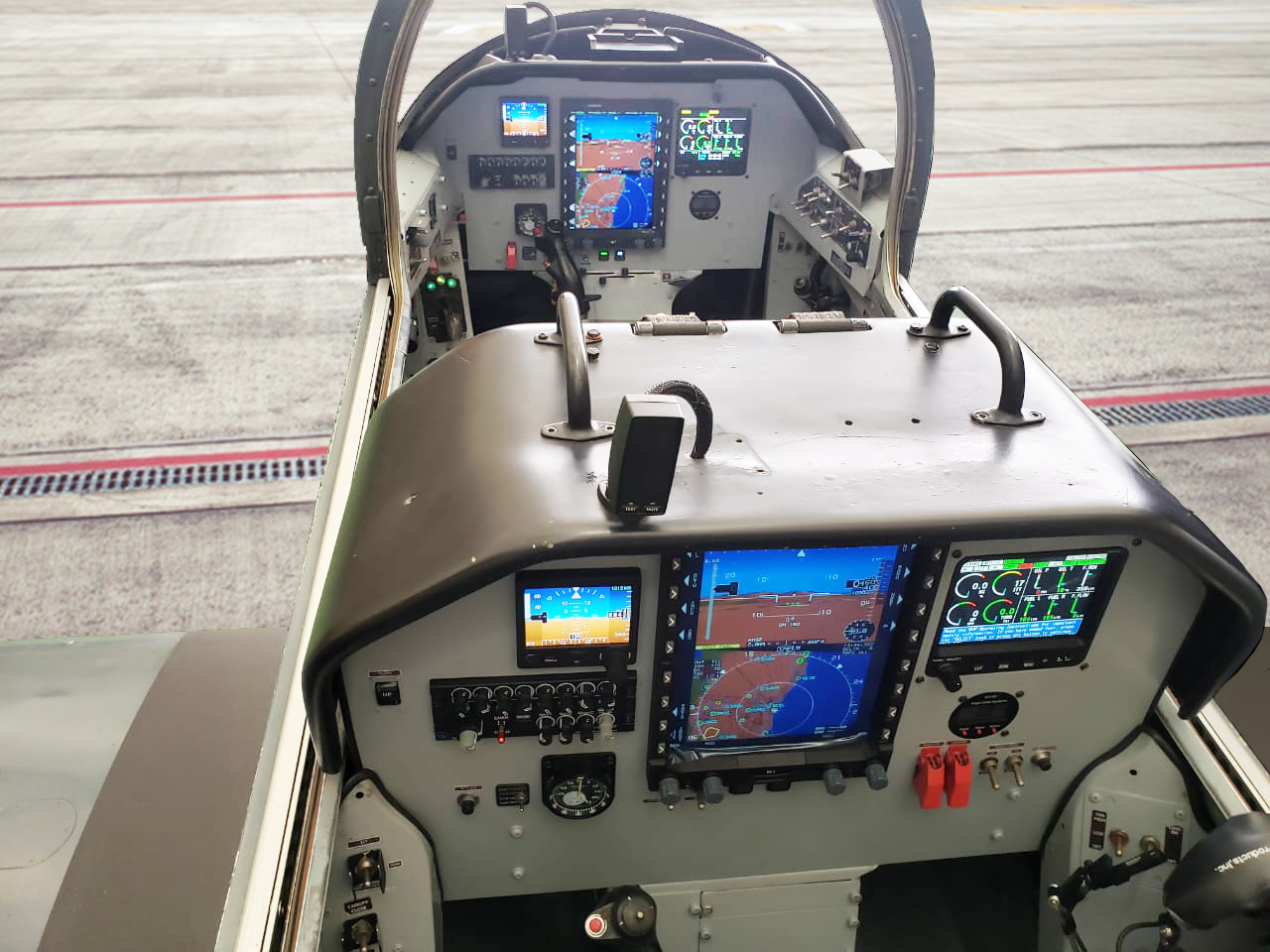 Genesys Continues to Increase their Special Mission Market Share
Mineral Wells, TX (April 30, 2020) –– Avionics Services of Sao Paulo, Brazil delivered the first Pilatus PC-7 modernized with the Genesys Aerosystems avionics suite to the Chilean Navy today. In 2019, Avionics Services was awarded the contract for updating the Chilean Navy trainer fleet utilizing a Genesys glass cockpit.
The Genesys avionics suite comprises of MIL-STD qualified dual IDU-680s (front and rear), ADAHRS, dual GPS receivers, and dual digital COM/NAV radios. The NVG-compatible IDU-680s feature redundant Flight Management System (FMS), radio/audio management, and Terrain Awareness and Warning System (TAWS). The Genesys suite boasts an open architecture for elegant interfacing with special-mission equipment.
"The Chilean Navy was in search of a comprehensive solution to modernize their primary training fleet," said Joao Vernini Filho, Director of Sales and Marketing for Avionics Services. "Avionics Services selected Genesys Aerosystems for our proposal because of the flexibility, capability, and unbeatable value of their avionics suite."
"The Genesys glass cockpit is an ideal solution for military trainers or special-mission operators looking to modernize their fleet. Genesys products have been selected by a number of military branches, including the US Navy, US Army, Singapore Air Force, Thai Army, Mexican Air Force, UK MOD, Indian Air Force, and many other militaries and government fleets for its robust MIL-STD performance in challenging special-mission environments. The flexibility of our suite allows it to fit into any cockpit configuration, from fixed-wing trainers such as the Embraer Tucano, Aero L-39, Super Mushshak, and Grob G-120TP to rotorcraft trainers like the Leonardo TH-119." said Gordon Pratt, Chief Growth Officer.
Modernizing the remaining PC-7s in the fleet is expected to be completed over the next twelve months.
About Genesys Aerosystems
Genesys Aerosystems is a leading provider of integrated avionics systems for military and civil customers. Genesys Aerosystems' avionics systems include synthetic vision with three-dimensional highway-in-the-sky navigation, integrated flight management and hazard alerting, and ultra-compact, highly ruggedized sensors that provide ultimate customer benefits of increased safety, improved dispatch rates, mission flexibility, and seamless future growth. Approved for all classes of aircraft, the company's uniquely customizable open-architecture systems dramatically reduce integration costs and schedules for both OEM and retrofit applications. Genesys Aerosystems' Helicopter Stability Augmentation System and Autopilot (HeliSAS) adds to its extensive range of S-TEC autopilot solutions and brings added safety within the reach of a host of operators for whom such systems were previously too expensive or heavy. For more information, visit https://www.genesys-aerosystems.com/.
Media Contact:
Simpson Bennett,
Marketing Communications Manager
(940) 327-9035