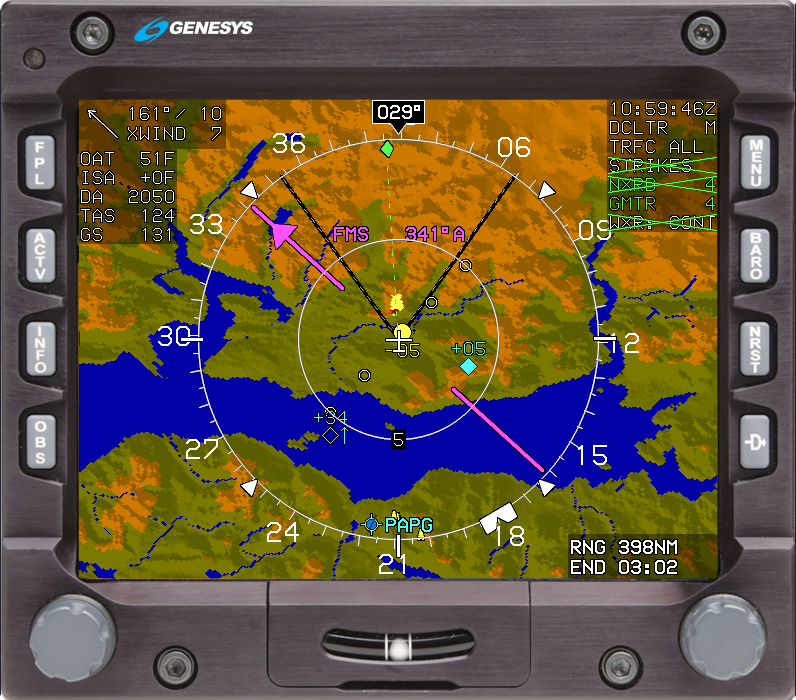 Genesys News
FAA Approves Cockpit Upgrade for Capstone Operators
FAA NextGen Capstone Program Aircraft Upgrade STC Approval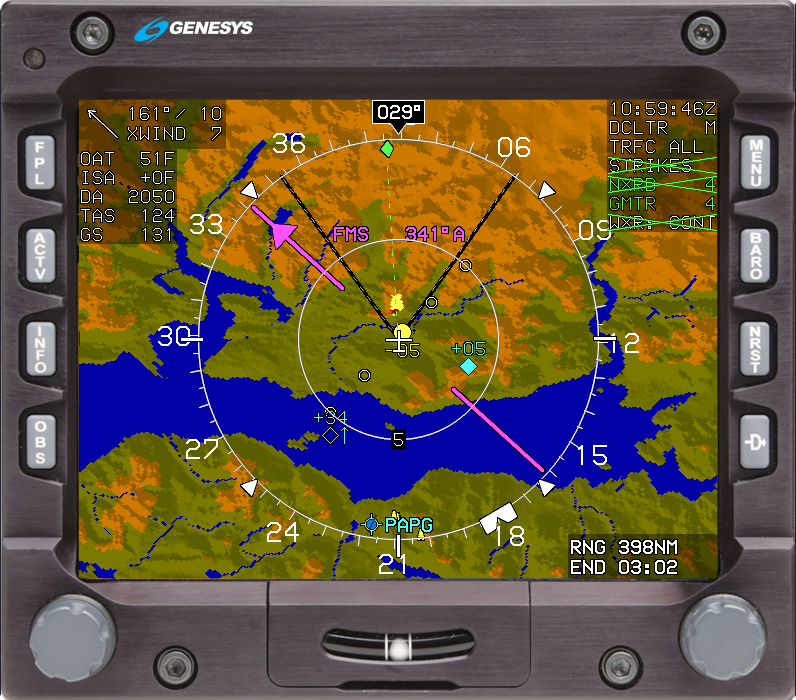 Mineral Wells, TX (August 22, 2022) – Genesys Aerosystems, a Moog Inc. company, announced today its EFIS IDU-450 product line has received FAA STC approval for installation into smaller Part 23 aircraft including Alaska Capstone flyers.
Since 2010, Genesys Aerosystems has enabled Alaskan aircraft operators to take advantage of the increased operational safety and enhancements provided by the FAA NextGen Capstone program through onboard IDU-III EFIS displays. Genesys is now offering a trade-in program so operators will now be able to upgrade their aircraft with the Genesys IDU-450 EFIS displays at a cost-effective price to keep their aircraft operating and continue taking advantage of the FAA Capstone operations. The FAA STC SA02203AK authorizes replacement of current IDU-III installations with the IDU-450 displays.
"The FAA Capstone program significantly increased Alaskan aircraft operations safety and we are excited to continue enabling those benefits to aircraft operators," states Jamie Luster, Director of Sales and Marketing for Genesys Aerosystems. "The IDU-450 product is available today for aircraft operators to upgrade their aircraft and continue flight operations."
About the Genesys IDU-450 Display
Genesys' IDU-450 EFIS suites feature a variety of PFD and MFD formats that can be configured to show flight instruments, moving map, HSI, flight planner, traffic, terrain, weather radar, and datalink. The IDU-450s also feature a built-in Flight Management System and integrated Class-A TAWS (Terrain Awareness and Warning System) for enhanced safety and workload management. The Genesys avionics suite boasts an open architecture for ease of interfacing with a variety of on-board equipment.
The 3D Synthetic Vision EFIS from Genesys Aerosystems enhances safety, reduces pilot workload, increases flexibility, and lowers costs of operation. The Level A certified IDU-450 EFIS utilizes ADAHRS and GPS SBAS data for precision aircraft operation including RNP and LPV approaches. Additionally, the IDU-450 comes standard with:
3D Synthetic Vision
Highway-In-The-Sky (HITS) Navigation
Terrain Alerting and Warning System (TAWS)
Graphical Flight Management System (FMS)
Digital Flight Recorder
Night Vision Compatibility
MIL-STD Qualification
And More
Spend less on maintenance and replacement parts while experiencing greater uptime and higher mission completion rates with the IDU-450 avionics suite. Built-in support/interfaces for FLIR, DF, and Datalink provide a low-cost path to future upgrades. The MIL-STD qualified, and NVG-compatible Genesys avionics offer robust and flexible performance for demanding environments and are available for both OEM new production and modernization of select aircraft
About Genesys Aerosystems, a Moog Inc. Company
Genesys Aerosystems is a leading provider of integrated avionics systems for military and civil customers. Genesys Aerosystems' avionics systems can be offered individually or integrated to provide an entire cockpit. Its synthetic vision Electronic Flight Instrument System (EFIS) revolutionized safety in low-level flight operations and is now approved on more than 700 aircraft and helicopter models. Genesys Aerosystems' Helicopter Stability Augmentation System and Autopilot (HeliSAS) adds to its extensive range of S-TEC autopilot solutions and brings added safety within the reach of a host of operators for whom such systems were previously too expensive and heavy. For more information, visit www.genesys-aerosystems.com.
About Moog Inc.
Moog Inc. is a worldwide designer, manufacturer, and integrator of precision control components and systems. Moog's high-performance systems control military and commercial aircraft, satellites and space vehicles, launch vehicles, missiles, automated industrial machinery, and marine and medical equipment. Additional information about the company can be found at www.moog.com.
Media Contact:
Jamie Luster, Genesys Aerosystems
Director, Sales and Marketing
(940) 654-0154
Jamie.Luster@genesys-aerosystems.com
Kay Bostaph, Moog Aircraft Group
Marketing Communications Manager
(716) 687-7387
KBostaph@moog.com
###